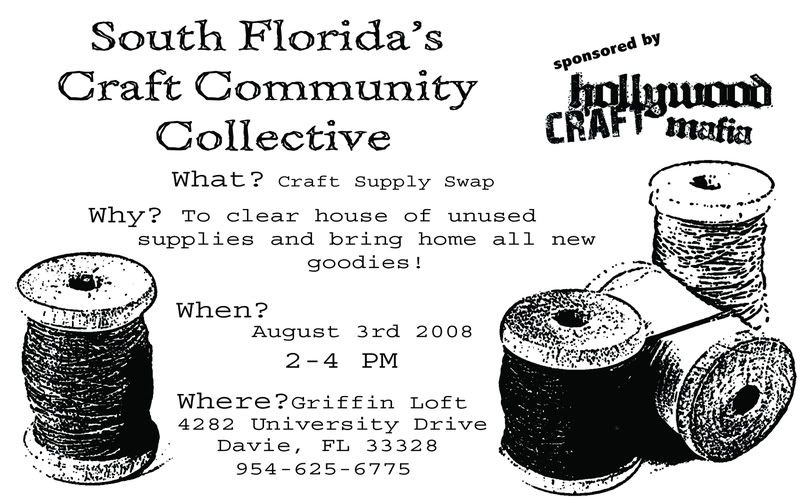 Gettin rid of old stuff, and gettin all new stuff. How much better could it get?
x-posted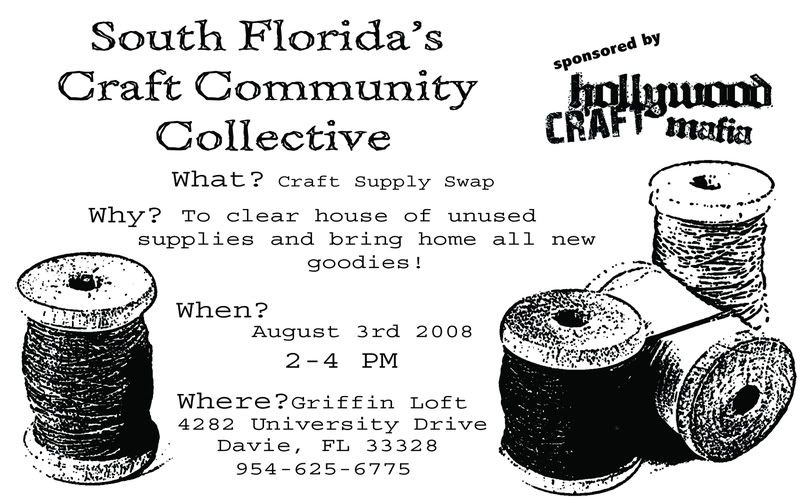 What could be better than hanging out with fellow crafters, swapping old unused supplies for new inspirational ones? Nothing I can think of! Be there.
Current Mood:

excited
Bettie will be closing its doors on June 16th. Only a couple more days to shop! We will be open this Saturday - June 9th from 12 till about 3-4 and then again June 16, same time. Everything is on sale! And there are manicans and glass shelves and clothing rods on sale, as well. Visit the Bettie myspace for more details of when and where to find us! www.myspace.com/bettiestore
C'mon -- how can you resist the
TinyMeat
?
Don't miss this super-fun event at Etsy Labs!
Ciara Loves You!
I'm obsessed with making these little bags -- these are just the first of many to come.
Keep checking the site
for new additions to Ciara Loves You!'s fancy little clutch line -- and mention "In the clutch" at Etsy.com checkout to receive a surprise gift with your order.
Check 'em out!
Check out this special offer from
There'll be more news in the coming weeks. While you're waiting, why not check out our members' sites?
Ciara Loves You!
, run by the super sexy Ciara
Kylasaurous
, kept by the cute and crush-worthy Kyla
Lushbox, Inc
, led by the lively, luscious Luca
Almightee
, run by Jordan, a jolly gentleman
Mamadelic
, managed by the mad maven Mona
Dragonfly Crafts
, run by the ravishing Rebecca
Stay tuned!
Welcome to the Hollywood Craft Mafia! This is where you'll find all the latest on handmade crafts and DIY goodies in South Florida -- craft fairs, hip boutiques, new websites and products, we've got it all. Watch this community for news about our members and our businesses, and join up for exclusive insider sales and special offers, just for community members.